Apparently, winter cannot decide what it wants to do, stay or go. Teddy and I vote GO! We are ready for spring and all of the glorious new beginnings that it brings. Last week at the shelter it was a very warm night and the dogs were loving being outside. We had some very happy but muddy puppies. Today…..well lets just say the snow is falling yet again. After a while it becomes tiresome, but we continue to look forward to the longer days and warmer temperatures. Muddy paws are just part of the deal.
One of my not so favorite parts of Spring is Spring cleaning. I love it/ hate it. I want to get rid of the old, get all of the winter dust bunnies out of the house and feel good about my new organized world. The problem is I'm not big on the actual process. I kind of wish someone could come in and organize my life for me exactly the way I want it to be. But alas I must do the hard work myself. I always attempt to better myself in this area. I have read the book "The Life-Changing Magic of Tidying Up" by Marie Kondo. If you would like to check it out it is available on Amazon. https://www.amazon.com/Life-Changing-Magic-Tidying-Decluttering-Organizing/dp/1607747308/ref=sr_1_1?keywords=tydying+up&qid=1552922133&s=gateway&sr=8-1-spell. I have watched the show "Tidying up with Marie Kondo" on Netflix (http://www.netflix.com). I watch HGTV constantly, actually obsessively. The idea and process just seems so daunting to me. I say this as I literally had to use all of my strength yesterday to hang up my clean clothes in my bedroom closet. My method is to jam one arm in and push as hard as I can. Then as quickly as I can, I slip in the hanger with the piece of clothing on it. I live in a quaint old apartment that I love, but unfortunately closet space is limited. All the while I was doing this Teddy was trying to snuggle on my nice clean sheets and making off with my socks. Did I yell at him? No. Which one's are clean and which ones are dirty? It's all part of the fun game we play.
Spring also means….Vacation Time!!! I do have one planned and I can't wait to share my new adventure with you when I get back. As soon as I booked it however, I immediately panicked. I realized all of those cozy winter nights in with Ted watching movies and drinking wine finally caught up with me. If you want to go on adventures, you need to be able to be a mover and a shaker (and not the jiggly kind of shaker). So I immediately made myself a work out schedule. It's actually going pretty well. Everything hurts, but its hurts good. Hopefully getting into a good routine will lead to a very adventurous and active Spring and Summer. I have been enjoying the Beach Body 21 day fix workouts. (I use the word "enjoy" loosely). They are a half hour of intense work outs with Autumn Calabrese. It fits right into my schedule, and trust me, you will feel just like to worked out with a trainer afterwards. https://www.beachbodyondemand.com/programs/21-day-fix/workouts. Jillian Michael's work outs are also top on my list. I feel like she is really talking to me, like she gets me and wants me to succeed (Yes these are really the thoughts that go through my mind on a daily basis). I also have been using my little elliptical machine that I bought on amazon. Its a great workout but I can't wait to be able to do more outside.
Soon the colors will change from gloomy grey and white to beautiful blue skies and blooming flowers (and then Teddy will romp through the flowers, tearing up half of them). That is the beauty of spring in our world. If you would like to keep up to date on our adventures on a daily basis, I have a new Instagram account @singldogmom. Please be one of our followers. I post about the daily adventures of Teddy and his friends. Also, you will get a behind the scenes look at my life at the shelter as a volunteer.
Pup of the week:
This week's pup is very special to me. Allegra has been at the shelter since the beginning of December. She has osteo arthritis in her back leg, so we think that is scaring people away. But trust me this does not slow her down at all. She is also loves to snuggle and play.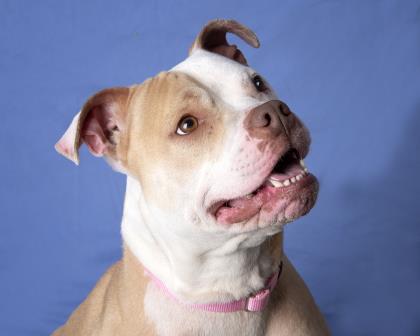 Pupdate:
Jax from my last blog is unfortunately still with us at the shelter. But he is such a sweet guy and we just know he will find his forever home soon!